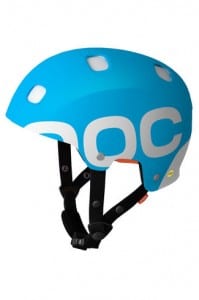 Following on from all of the news about the tragic accident that Michael Schumacher suffered when on a ski trip (in which he hit his head on a rock) there has been some good reporting by the New York Times on how much protection ski helmets offer.
The piece in the times makes for sobering reading. It points out that although the use of helmets has gone up enormously (about 70% of people use them now, compared with only about 20% a few years ago) there hasn't been much of a reduction in serious head injuries. The reason isn't that helmets don't do anything to reduce the severity of an impact, it is just that people are taking bigger risks. As the article notes:
Experts ascribe that seemingly implausible correlation to the inability of helmets to prevent serious head injuries like Schumacher's and to the fact that more skiers and snowboarders are engaging in risky behaviors: skiing faster, jumping higher and going out of bounds.
Helmets have had some positive impacts. They have reduced the number of minor injuries suffered and they have reduced the severity of very serious accidents. Michael Schumacher's doctors were quoted widely as saying he would not have survived long enough to get to hospital had he not been wearing a helmet.
The lesson is that although a helmet can help, it doesn't make you invincible.