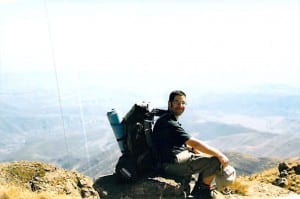 Hi, I'm Jon and I climb mountains. That sounds like the start of an AA meeting but I really am a mountaineering gear freak – I climb mountains to shop for cool gear. This site is about independent reviews, tests and news on mountaineering, backpacking and hiking equipment. It has reviews of boots, sleeping bags, headlamps, mountain jackets and pants, tents and stoves. I offer unbiased opinions, good and bad, on kit that will work on expeditions to Nepal or just look good down the local trail.
If you drop by and agree or disagree with anything I've written please feel free to post a comment or drop me a mail.
A bit about me
For my day job I'm a journalist covering finance and other serious stuff.
I've been hiking and camping since I was a little kid, first with my dad (I climbed my first mountain at about the age of 7 or 8), then with the boy scouts and over the years with various friends and clubs. That said I'm more an enthusiast than a serious peak-bagger. I haven't done any of the seven summits, or even really come close. The highest I've been is just short of the summit of Mera peak (6400 or so meters) in Nepal. That's me above looking tired and also a few years younger when last in Nepal. There are happier shots below.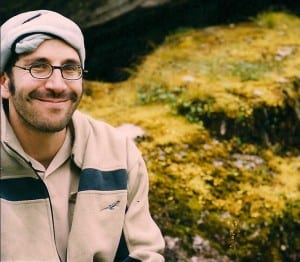 These days I live in London, which is about as far from decent hills as it is possible to get on the planet, but work and family are here.
I have two small boys and am waiting until they are big enough to walk so that I can drag them off into the hills and give their mum some peace.
This site is really about my personal passion for hiking and climbing and has nothing to do with my day job. All views expressed here are my own. If you'd like to know more about me please go to <a href="https://plus.google.com/102576826157259088384?  rel=author">my Google page </a> or if you would like to know more about my work visit my <a href="//www.linkedin.com/profile/view?id=652560&trk=tab_pro"> LinkedIn profile</a>
The boring stuff
I have installed Google analytics to track traffic on this page. Although I don't get any personal information about you I do get information that is useful to running the site such as the search words used to find it and how people navigate through the site. None of this is tied to a particular person or IP address in the reports I receive from Google.
The following is what Google has to say about the information that they collect.
"This website uses Google Analytics, a web analytics service provided by Google, Inc. ("Google").  Google Analytics uses "cookies", which are text files placed on your computer, to help the website analyze how users use the site. The information generated by the cookie about your use of the website (including your IP address) will be transmitted to and stored by Google on servers in the United States. Google will use this information for the purpose of evaluating your use of the website, compiling reports on website activity for website operators and providing other services relating to website activity and internet usage.  Google may also transfer this information to third parties where required to do so by law, or where such third parties process the information on Google's behalf. Google will not associate your IP address with any other data held by Google.  You may refuse the use of cookies by selecting the appropriate settings on your browser, however please note that if you do this you may not be able to use the full functionality of this website.  By using this website, you consent to the processing of data about you by Google in the manner and for the purposes set out above."
[contact-form 1 "Contact form 1"]